Jennifer Combs, PMHNP-BC
---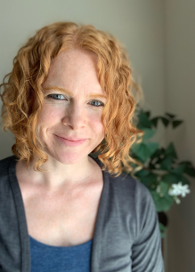 I am a Psychiatric Mental Health Nurse Practitioner (PMHNP), board certified, currently seeing patients in the Portland Metro area on a part-time basis. I am currently taking new patients for medication management. Although evaluation, diagnosis, and treatment with psychiatric medications is my focus, I feel that medication is typically only a small part of mental health. I am here to help you reach the goals that you want to reach and to live the life you want to live. My approach is collaborative. I want to give you the tools to help you live your best life, and I can't do that without your input!
I specialize in Depression, Anxiety, Schizophrenia, Bipolar Disorder, ADHD, OCD, PTSD, sleep issues, among many others. I am trained to treat individuals across the lifespan and have extensive experience with all ages. However, at the current time, I am only taking 18-60 year olds.
My Approach
---
I see adults on a variety of mental health issues, including anxiety, depression, bipolar disorder, sleep issues, adjustment and trauma. I do prescribe medication, but I focus on the whole individual for treatment and care. I will work with your individual beliefs and desires to find the best approach and treatment plan. I also often find it helpful to work with your other medical and mental health providers, as you feel comfortable.
Professional Background
---
I went to graduate school at Oregon Health and Science University to become a Psychiatric Mental Health Nurse Practitioner. Prior to that, I completed a Registered Nurse program and a Bachelor's of Science in Biomedical Sciences. I have been in mental health in a variety of capacities for over 2 decades. I have been a board certified PMHNP since 2008. Since licensure, I have worked in a community mental health facility, an addiction and alcohol treatment facility, and in an outpatient primary care clinic.
Licensing & Education
---
-Licensed Psychiatric Mental Health Nurse Practitioner by the Oregon State Board of Nursing
-Licensed Registered Nurse by the Oregon State Board of Nursing
-Board Certified Family PMHNP by the American Nurses Credentialing Center
-Master of Nursing for Lifespan PMHNP program, Oregon Health & Science University in Portland, OR
-Registered Nurse program, Oregon Health & Science University in Portland, OR
-Bachelor of Science in Biomedical Sciences, Western Michigan University in Kalamazoo, MI

Please feel free to contact me to schedule an appointment or for further information. I try to return calls within 24-48 hours for new patients.
Email is the best way to get in touch:

JenniferCombsNP@gmail.com
Phone: 503-756-7479
Fax: 971-229-4048

4431 SE Woodstock - Wise Counsel and Comfort
The Woodstock neighborhood office is located on the block between SE 44th Avenue & 45th Avenue, which is anchored by Safeway. You'll find the suite at the NW corner of the block right next to Woodstock Dental. Parking is free.
If you are experiencing a mental health emergency, please call:

Washington County Crisis Line (503) 291-9111
Multnomah County Crisis Line (503) 988-8888
National Suicide Prevention Line (800) 273-TALK (8255)
For life-threatening emergencies, please call 911 or go to the nearest emergency room.
Wise Counsel & Comfort has a large number of wonderful therapists available. If you are also seeking a therapist, please visit the website below.
https://www.portland-therapist.com
Insurance
---
I am currently contracted (IN-network) for:

Regence
Moda
United
UMR
Providence
Beacon
Blue Cross/ Blue Shield
Optum
Pacific Source
I am OUT-of-network with all other insurance companies who offer OUT-of-network services to their members. I do not take Medicare, Medicaid (OHP), or Kaiser.
Fees
---
Psychiatric billing is based on many different variables, including length of visit, level of complexity, and type of service being provided. It often involves a combination of various codes for billing. How much you pay will also depend on your particular insurance plan (if you are using one) and the reimbursement rates that are stipulated in the contract. It is not known in advance what codes might be necessary for your appointment and each visit often requires different codes.
Please email me for information regarding common costs associated with visits, or if you have concerns or questions about the visit and related costs, contact my biller at Sunrise Medical Billing - 360-448-7260 option #3
Additional Services (usually not covered by insurance)
---
Telephone consultation

up to 10 minutes - no charge
10-20 minutes - $50
21-30 minutes - $100


Written documents (up to 15 minutes) - $50
Missed 25 minute appointment or late cancel with less than 48 hour notice - $75
Missed 55 minute appointment or late cancel with less than 48 hour notice - $125
Missed initial evaluation or late cancel with less than 48 hour notice - $150
Returned check fee - $30
Account past due after 60 days - $20
There are several services that are not charged for: very short phone calls, coordination of care with client's other providers, documents that are occasional and do not require more than 10 minutes.
Special Circumstances
If someone does not have insurance or has significantly high out of pocket costs despite insurance, I am willing to discuss a sliding scale fee.